ZXP Technologies provides contract blending services for premium mineral oil-based  and synthetic lubricants, brake fluid, gear oil, power steering fluid, hydraulic fluids, marine oils, and industrial lubricant products.
Utilizing our 226 blending & storage tanks, ZXP can batch blend in sizes customized to meet each individual customer's business requirements.
ZXP's state-of-the-art blending systems are dedicated to product types to avoid cross-contamination and we offer dedicated systems for our OEM customers.
All raw materials and blends are tested to our customer's exacting specification and/or industry requirements, upon receipt, at each step of the blending cycle, each transfer and retain sample at production. ZXP consistently performs On-Spec/First-Time, blend approval across multiple products. ZXP is required to adhere to the same processes, procedures, and operating methodologies as each individual customer.
ZXP undergoes multiple customer-led quality, HSSE, and contract audits on an annual basis.​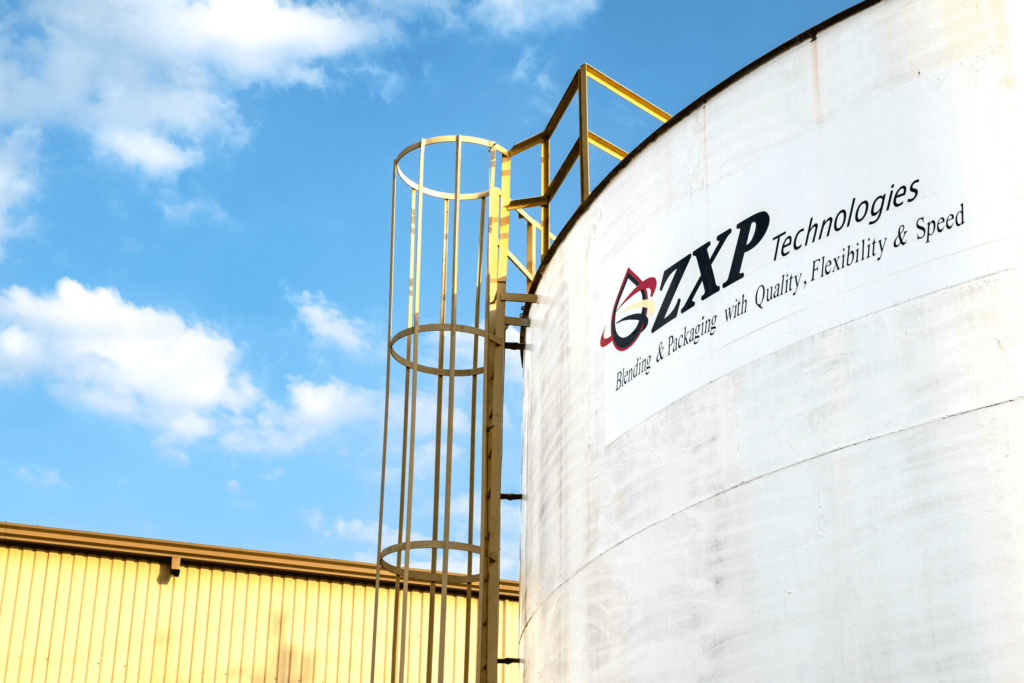 Gear Oils
Hydraulic Oils
Conventional and Synthetic Passenger Car Motor Oils
Conventional and Synthetic Heavy-Duty Motor Oils
Tractor Fluids
Transmission Fluids, including CVT Fluids
Marine oils
Agricultural fluids
Specialty fluids
Performance oils
Power steering fluids