From the legendary brand with more than 40 years in high-performance racing technology, VP Lubricants and ZXP continue that winning tradition. ZXP leveraged VP's industry-leading heritage and decades of market-specific expertise to create the new standard for performance. VP Lubricants is one of the most powerful brands to be introduced into the lubricants marketplace for decades. ZXP entered into a long-term licensing agreement with VP Racing Fuels, Inc. to develop, manufacture, package, distribute and sell VP Lubricants. VP Lubricants are now sold throughout the U.S. and in more than 30 international countries through multiple distribution channels.
Trust VP Lubricants to Deliver Maximum Protection and Guaranteed Performance!
Beginning with leading-edge technology, VP Lubricants are formulated within a national quality assurance system to meet and exceed the toughest industry standards and stringent international OEM specifications. Whether you are maintaining equipment at an industrial plant, servicing your family's vehicle or managing a preventative maintenance program for a commercial fleet, trust VP Lubricants to deliver maximum protection and guaranteed performance.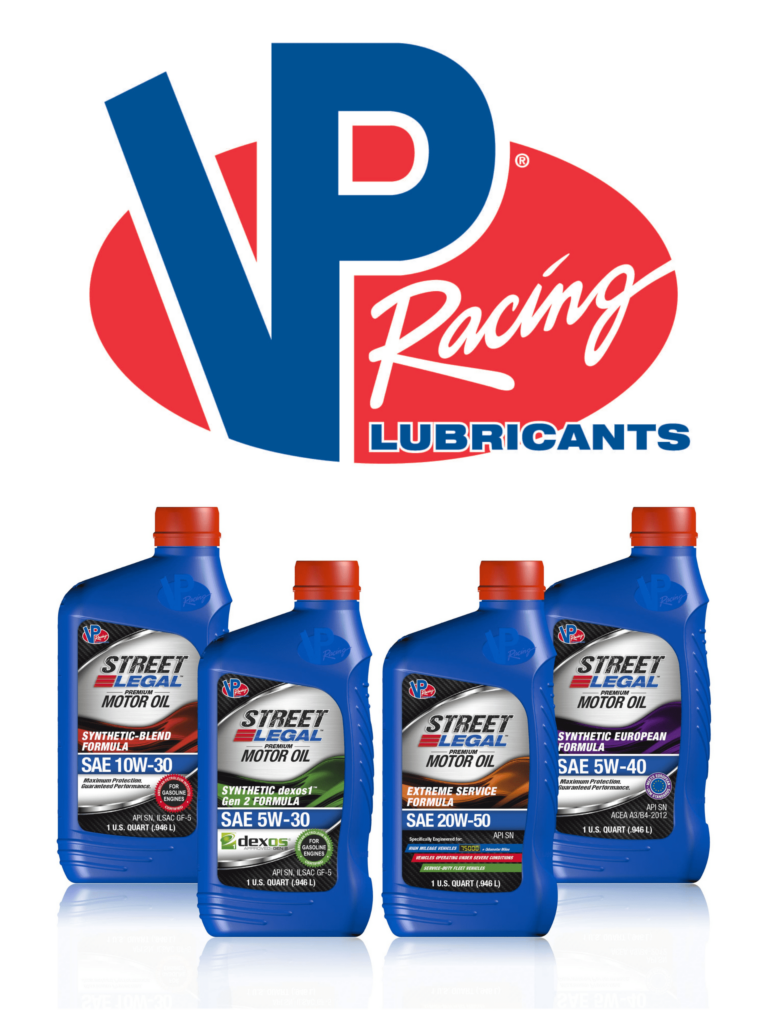 VP Racing Street Legal™ Automotive Products
Engineered to perform on the track, Street Legal™ Automotive Products take it to the street!  Whether servicing your family car or custom hot rod, Street Legal Automotive Products deliver maximum protection and guaranteed performance.  Our premium product line includes automotive motor oil, transmission fluid, gear oil, coolant, power steering fluid, brake fluid, and other chemicals.
VP Racing Ultra Power™ Commercial Lubricant
VP Lubricants' Ultra Power™ commercial and industrial products are built tough to minimize downtime, extend equipment life and get the job done. Ultra Power products are engineered to provide ideal performance properties for each specific lubrication application.  They meet and exceed stringent OEM requirements for heavy-duty trucks, construction, mining, and agriculture equipment.